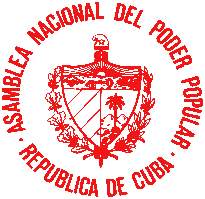 The Provincial Assembly of People's Power in the western territory of Matanzas granted Revolution leader Fidel Castro and President Raul Castro a special acknowledgement for the 40th anniversary of the government body.
In his most recent reflection, published Tuesday by the Cuban media, Revolution leader Fidel Castro stressed the role and significance of the recent summit of the BRICS countries (Brazil, Russia, India, China and South Africa) as an initiative able to meet the demands of today's market and fight current inequalities.
The President of the People's Republic of China, Xi Jinping, arrived in Cuba on Monday on an official visit, during which he will hold talks with Army General Raul Castro, First Secretary of the Central Committee of the Cuban Communist Party (CC PCC) and President of the councils of State and Ministers.
The President of the People's Republic of China, Xi Jinping, will arrive in Cuba on Monday, July 21, on an official visit.
A wildfire in Ojito de Agua, sector of Alejandro de Humboldt National Park, was extinguished in record time on Sunday by rangers, technicians and specialists from this area and from Guantanamo Environmental Services Unit.