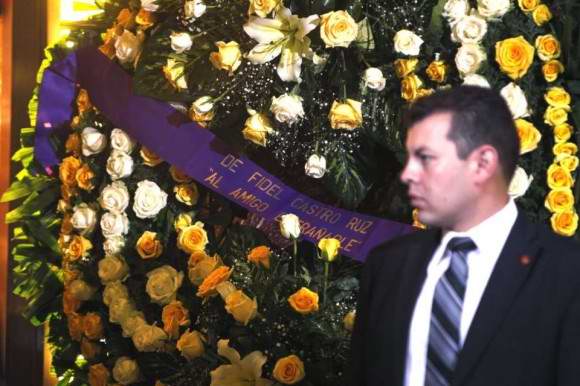 The historic leader of the Cuban Revolution, Fidel Castro, sent a floral tribute for the homage paid in Mexico to Colombian writer Gabriel Garcia Marquez, with whom he was joined by a long and strong friendship.
European Union and Cuban experts are exchanging their experiences on economic and commercial issues during a forum in Havana as part of bilateral collaboration actions opened in 2008.
Cuba demanded respect for international law in the face of hurdles that the United States could pose against the work of the United Nations by denying a visa to the new Iranian ambassador appointed to Washington.
our agency
We have over 130 experenced news professionals in 17 offices that give coverage to the entire national territory. (See more)