Cubans Draw in Capablanca Memorial Chess Tournament
Share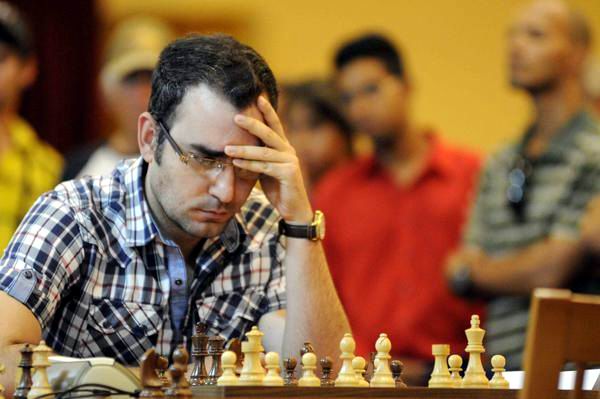 HAVANA, Cuba, May 15 (can) The sixth round of the Capablanca Memorial Chess Tournament Elite group left a win by Spanish Francisco Vallejo and draws of Cubans Lazaro Bruzon and Leinier Domínguez against their respective rivals.
Vallejo (2700 Elo points) achieved his second consecutive win when beating with black pieces Hungarian Zoltan Almasi (2693), last year monarch, in 60 moves of a Dutch defense.
Meanwhile Bruzón (2682) drew with Filipino Wesley So (2731) in 22 moves of a Grunfeld defense, outcome that allows the Asian to preserve the lead with four units.
In the other match of the day emotions abounded before peace was signed between Dominguez (2768) and Ukrainian Vassily Ivanchuk (2753) in 28 moves of a Sicilian defense, Najdorf variant.
After these results Leinier escorts So with 3.5 points and is followed by Bruzon and Vallejo (3), Almasi (2.5) and Ivanchuk (1.5), surprisingly appears in the bottom of the standings of the Elite group.
In the Premier group, Cuban Yusnel Bacallao (2522) and Swiss Sebastian Bogner (2593) preserved the top (4.5 units) through wins over Italian Danyyl Dvirnyy (2560) and the local Carlos Hevia (2 530), in that order.
Another player who reaffirmed the lead, in the Open 1st, was the also host Juan Carlos Obregon, who defeated his compatriot Pedro Alejandro Jimenez reaching thus 5.5 points.